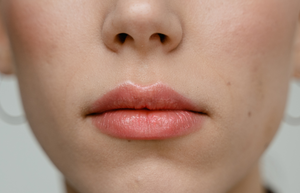 7 Best Ingredients to Have in Your Lip Balm
If you didn't know: The delicate skin on your lips needs extra love. That's because it doesn't have the same protected outer layer or oil glands as the rest of your skin. This is why your lips are often the first to feel dry during extreme temperature or environmental changes.
Whether you struggle to keep your lips soft and supple or are on the hunt for a new go-to lip balm - you should always read the list of ingredients.
All of our Lip Balms at Lique Cosmetics are formulated with the best ingredients that will keep your lips looking soft and supple all year round. After reading our list of top lip balm ingredients, grab some Lique lip balms to try, you wont be dissapointed!
We're here to walk you through seven of the best ingredients you can use on your lips, so you can get more from your lip care routine. 
Here are our top seven best ingredients for lip balm:
1. Cocoa Butter 
Chances are: You probably have used at least one moisturizer with cocoa butter. Cocoa butter is an ultra-hydrating ingredient found in a range of skincare products. It contains a potent blend of vitamins A, C, and E. All three of these antioxidants can help aid in cell regeneration and prevent premature signs of aging. 
2. Honey
Yes, honey is great for more than just your favorite teas and toast in the morning! Honey is an ultra-hydrating lip balm ingredient used in skincare for centuries. This is because it has antifungal and antibacterial properties. 
If you have chapped lips, or inflammation, the honey will help soothe the discomfort and speed up the healing process. Honey is also a humectant, which means it attracts moisture and helps you retain the extra hydration you need to keep your pout hydrated, healthy, and thriving. 
Our favorite go-to honey-infused lip balm is our Lip Butter. This formula contains an expert blend of Vitamin E, honey, and aloe vera. Together, these nutrient-rich ingredients boost your complexion and smooth fine lines and wrinkles.
3. Vitamin E 
Vitamin E is an antioxidant. Antioxidants are needed in your diet, skincare, and lip care routine because they fight off free radicals. Without antioxidants, free radicals can damage your body's cells and cause signs of premature aging. 
The worst part? Free radicals are everywhere. They come from harmful UVB rays, pollutants, and other external factors out of your control. With a lip balm that contains vitamin E, you can breathe life back into your tired pout and keep the delicate skin on your lips moisturized and protected from outside factors. 
4. Petroleum Jelly 
Petroleum has been a go-to lip balm and skin care ingredient for centuries. It's known for its ability to trap and maintain moisture. When used regularly in a lip balm, it can also help heal chapped lips and prevent dryness. 
5. Shea Butter
Shea butter is ultra-moisturizing and hydrating. It's jam-packed with antioxidants and is commonly used to help eliminate blemishes, treat sunburns, and prevent wrinkles from forming on the skin. Since it's rich in fatty acids, it can also help you achieve that soft, kissable pout you've been craving. 
6. Jojoba Oil
Jojoba oil is an antioxidant-rich oil derived from the jojoba plant. It's known and commonly used in skincare because it provides a protective barrier to your skin and lips. Lip balms that contain jojoba oil also help your lips naturally retain more moisture and keep your lips soft and supple all day long.
Our Pure Lip Balm contains cocoa butter and jojoba oil. Together, both ingredients keep your lips soft, hydrated and moisturized. The weightless formula is known for its ability to soothe dry, chapped lips and improve the visual appeal of your pout. 
7. Castor Oil 
You've likely used castor oil in your hair before. But did you know it can also be a great ingredient for the lips? Castor oil is known for its ability to penetrate deep into the skin. It's a great ingredient commonly found in lip balms because it contains monounsaturated fatty acid ricinoleic acid, which is a common humectant. When used regularly on the delicate skin of your lips, it can help soothe, condition, and heal chapped lips.
Discover The Lip Essentials You Need From Lique Cosmetics 
At Lique Cosmetics, we only formulate lip care essentials with the best of the best ingredients. All our lip balms, glosses, masks, and more contain a potent blend of nutrients, so you can keep your lips thriving and looking their best throughout the day. 
Start shopping our collection of lip care essentials to get started!