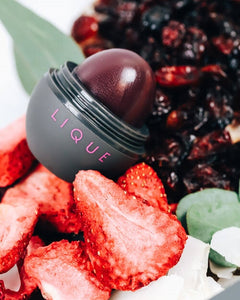 Antioxidants: Health Benefits and Uses for Skin Care
By now, you've probably seen dozens of health and beauty products touting antioxidant benefits. But do you really understand what antioxidants are and how they work, particularly when it comes to skincare? Let's dive in!
What are Antioxidants?
Antioxidants are free-radical fighting substances, which may prevent or slow down cell damage in the body. 
Here's why that matters:
Free radicals are molecules produced when the body uses oxygen, breaks down food, or gets exposed to environmental aggressors, like UV rays, pollution, and tobacco smoke. 
Free radicals are constantly produced in the body and even help to fight off infections. However, if the body overproduces free radicals, it may enter a state of oxidative stress. 
Sustained oxidative stress can damage your DNA and cell proteins, increasing your risk of cancer, disease, and premature aging. 
A variety of lifestyle and environmental factors contribute to excess free radicals, including:
Air pollution
Radiation
Drugs or alcohol
Cigarette smoke
A diet of processed foods
Sun damage
Stress
Even though antioxidants naturally fight harmful free radicals in the body, it's important to balance your exposure to radicals with sufficient sources of antioxidants. 
Where are Antioxidants Found?
Antioxidants naturally occur within the body and in many of the healthy foods we eat, but they can also be created artificially. The best sources of antioxidant health benefits, whether for nutrition or skin, include:
Antioxidant-Rich Foods
The most effective way to improve your overall health and get enough antioxidants is by adding more color to your plate. Eating a diet rich in plant-based foods, such as fruits, vegetables, nuts, seeds, and even cocoa, can ensure you're getting enough vitamins and minerals. Berries, green tea, and coffee are excellent known sources of antioxidants. Vitamins C and E are particularly essential for getting the antioxidants your body needs for nutrition.
Supplements and Vitamins
If you're concerned about your diet excluding essential vitamins, you can also take supplements. However, most experts warn of high-dose or overly concentrated antioxidant supplements, which may actually increase free-radicals in the body. While a healthy, balanced diet is better, a low-dose or multivitamin may still help certain people. Just consult with your doctor first. 
Topical Skincare Products
While a healthy diet can improve the appearance of the skin, the best way to reap the true benefits of antioxidants for skincare is through topical products. Skincare products can target a vast array of concerns and offer massive anti-aging benefits.
Antioxidants and Your Skin
Free radicals are known to damage the skin, resulting in visible signs of aging such as sun damage, discoloration, wrinkles, dullness, age spots, dryness, and inflammation.
In clinical settings, scientists have found antioxidants can help reverse damage and prevent aging, which is why dermatologists recommend incorporating forms of topical antioxidants into your skincare routine. 
Antioxidants Benefits for Skin:
Correcting general signs of aging
Preventing skin cancer
Repairing collagen and cell proteins
Offering sun protection
Brightening skin tone
Which Antioxidants are Best for Skin?
Many antioxidants cover a wide range of concerns, but if you're looking to start adding these free-radical fighters into your skincare regimen, here are some good formulas to try.
Vitamin A 
Often found in retinol, this powerful antioxidant is best known for turning the clock back, by fighting premature aging and promoting healthy cellular turnover. Vitamin A accelerates cell repair and collagen turnover, by smoothing fine lines and wrinkles and improving the overall tone and texture of your skin. Dermatologists also believe it can help prevent skin cancer with its restorative qualities. 
Vitamin C
Often called a "free-radical scavenger, Vitamin C fades dark spots and removes harmful free radicals caused by UV radiation and environmental pollutants. Also called ascorbic acid, it protects cell membranes and is known to give skin extra radiance. The benefits of Vitamin C are best applied topically and offer solid results over time with consistent use. 
Vitamin E
Found in moisturizers and creams, Vitamin E is recognized for the ability to speed up the skin's healing process and stabilize the skin barrier to decrease the risk of skin cancer. Clinical studies have shown it can also absorb UV light. Vitamin E is also great for use on dry, chapped lips.
Resveratrol
Clinical studies have shown when topically applied, this antibacterial and cancer-fighting antioxidant will guard against UVB-related photodamage. This up-and-coming ingredient is ideal for pigmentation, fine lines, and collagen loss. 
Vitamin B3
Another popular antioxidant found in skincare products these days is Vitamin B3, also called Niacinamide. As we age, our skin loses the ability to retain moisture. Niacinamide helps stabilize and improve the epidermis, to better absorb nutrients from other skincare products and maintain the skin's moisture barrier. It's ideal for people with rosacea, acne, hyperpigmentation, fine lines, and wrinkles and can also be found in sunscreens. 
The Bottom Line
When it comes to your health, antioxidants are a crucial source for keeping the body running properly. For skin, their unrivaled anti-aging properties offer exceptional benefits for a vast range of skin concerns. 
Looking for high-quality lip colors and healthy ingredients all in one product? At Lique, we take our lip care seriously with all-natural, antioxidant-rich formulas.