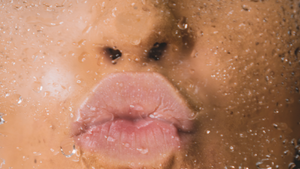 Essential Ingredients To Heal Dry Lips
Do you feel like you always have chapped lips or stubborn, flaky skin taking away from your favorite lip looks? Some of the most common reasons are changes in weather, sun exposure, or dehydration. The worst part? The run-of-the-mill chapstick might not save you from dryness. These formulas don't always have the nutrients needed to heal the symptoms of dryness. 
The good news is: There are lip balms formulated with natural ingredients to help you improve the visual appeal of your lips. 
We're here to walk you through all the must-try natural ingredients you should keep an eye out for when shopping for lip care essentials. 
Let's take a closer look:
Four Must-Try Essential Ingredients 
Honey
Honey is one of the most popular lip care ingredients you can use. This ingredient has antifungal and antibacterial properties, making it a go-to natural remedy for wounds and lip infections. 
It's also a natural humectant, which means it attracts moisture and helps you retain it for longer. By keeping your lips hydrated, you can prevent unwanted damage from forming and allow your lips to heal from dryness. 
Sugar
Sugar scrubs are great for buffing away dead skin cells and making room for new growth. The gritty texture of the sugar makes it perfect for eliminating dead skin without causing any unwanted damage to the delicate skin on your lips. With a sugar scrub, you can eliminate the dry skin on your lips and improve the overall visual appeal. Scrubbing your lips weekly with a trusted sugar scrub can help you prep your lips for a smooth color application. 
Keep in mind: If you have irritation, cracks, or cuts on your lips: You'll want to heal them first with hydrating products. Once they're healed, and there are no more open wounds, you'll want to start using a sugar scrub weekly or daily to avoid dry lips. 
Aloe Vera
You probably use aloe vera after a bad sunburn, but it's also used in different skincare products. Aloe vera has natural anti-inflammatory and healing properties, making it a great go-to ingredient for healing dry lips. It's a potent source of antioxidants, meaning it can also help combat free radicals while aiding the healing process. 
In the same way that aloe vera is there to help you with your sunburn, it can also help you heal dry, cracked lips.
Vitamin E
Vitamin E is a potent antioxidant. Our body needs antioxidants to help fight off free radicals. Free radicals can cause fine lines, wrinkles, and other premature signs of aging if you don't have any antioxidants. With a lip care product formulated with vitamin E, you can revive dry, cracked lips and keep the delicate skin looking its absolute best.
Lip Care Essentials With Essential Ingredients 
Now the real fun begins. Now that you know the essential ingredients to keep an eye out for, you can invest in high-quality lip care products that will help you revive your tired pout.
Meet your new best friend. Our Lip butter is the perfect go-to lip balm for anyone who needs an extra hydration boost. It's formulated with honey, aloe vera, and vitamin E to give you all the nourishing ingredients you need to take on the day.
Treat your lips to a spa-like experience with our high-end lip scrub infused with natural sugars, avocado oil, and vitamin E. This potent blend contains intense hydration ingredients and provides a kissable pout. The fine texture of the natural sugars will gently remove the unwanted dry skin and leave your lips smoother than ever.
If you're constantly dealing with dry, chapped lips, you'll need an ultra-hydrating blend of nourishing ingredients to help you repair the damage. Our Honey Lip Mask is a leave-on mask formulated with honey and vitamin E. Our formula is designed to help you lock in moisture and revive your pout. 
Pro tip: Use the Lip Scrub first to buff away dead skin cells, and then use our nourishing mask to remove any extra flaky skin.
Upgrade Your Lip Care With Lique Cosmetics 
Ready to give your lips the attention and TLC they deserve? You've come to the right place. At Lique Cosmetics, we're passionate about helping people discover lip care essentials formulated with high-quality ingredients.