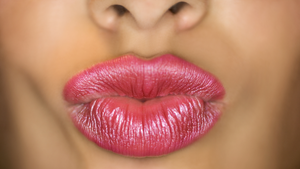 How to Get Your Lips Ready for Spring
As winter comes to a close, it's time to prepare for spring and all the beauty it brings. One area that deserves some extra attention is your lips. After months of cold weather, they can become dry, chapped, and in need of some TLC. Here are some tips on how to get your lips ready for spring, along with some Lique products that can help.
Exfoliate
One of the best ways to get your lips ready for spring is to exfoliate them. This will help remove any dead skin and leave your lips feeling soft and smooth. One Lique product that can help with this is the Sugar Lip Scrub. This scrub contains natural sugar crystals that gently exfoliate your lips and help to improve their texture. It also contains nourishing ingredients like vitamin e and jojoba oil that will leave your lips feeling hydrated and healthy.
Moisturize
After exfoliating your lips, it's important to moisturize them. This will help to keep them hydrated and prevent them from becoming dry and chapped. One Lique product that can help with this is our Hydrating Lip Balm. This balm is formulated with cocoa butter, jojoba oil, and coconut oil, which work together to moisturize and protect your lips. 
Protect
Speaking of sun protection, it's important to remember that your lips are just as susceptible to sun damage as the rest of your skin. In fact, your lips are even more vulnerable because they have thinner skin and fewer oil glands. That's why it's crucial to use a lip balm that contains SPF.
Add Some Color
Spring is the perfect time to add some color to your lips. Whether you prefer a bold lip or a subtle tint, Lique has you covered. The Moisturizing Cream Lipstick comes in a variety of shades, from a deep berry to a bright coral. This cream lipstick is formulated with nourishing ingredients to give you a comfortable wear all day long!
Hydrate
Finally, one of the most important things you can do to get your lips ready for spring is to stay hydrated. Drinking plenty of water will help to keep your lips moisturized from the inside out. Additionally, using a hydrating lip product will help to lock in moisture and keep your lips feeling soft and smooth!
Get Ready for Spring with Lique Cosmetics 
In conclusion, getting your lips ready for spring doesn't have to be a daunting task. With a few simple steps, you can have soft, smooth, and healthy lips that are ready for whatever the season brings. Remember to exfoliate, moisturize, protect, add some color, and stay hydrated. And don't forget to check out Lique's line of lip products, which are designed to help you achieve your best lips yet!