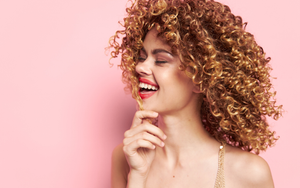 How To Prep Your Skin For Long Lasting Makeup
Makeup is temporary, but your skin is forever.
If you skip out on your skincare regimen before your makeup application, it can lead to patchy, uneven coverage that wears off fast. 
So like most things in life, it is paramount to prepare adequately for this as well. The good news is that all you need to do is follow a few simple steps. So continue reading to get ready for makeup that will wow and shine the entire day and beyond.
Why Is It Essential to Prep Your Skin Before Makeup?
Prepping your skin the right way and with the right products can ensure that your makeup lasts the entire day, reducing the need to touch up. 
Overlooking these essential steps before you grab your makeup kit can lead to dullness, uneven coverage, or even dry patches on your skin.
So if you want to retain your makeup and look perfect hours later, here is a roundup of some practical tips on how to prep your skin for long-lasting makeup that looks dazzling and won't fade fast.  
Gently Exfoliate
Using a gentle exfoliating cleanser or exfoliator helps keep your skin bright and smooth, giving your makeup an even base to grip on. 
Typically, exfoliating 2-3 times every week is enough to remove dead skin cells, leaving your face ready and smooth for flawless makeup. 
In particular, if you have dry skin, exfoliation can help eliminate dry patches, and if you have oily skin, exfoliation can help with the removal of excess dead skin cells that can clog pores.
Apply a Serum And Then a Toner
Both serve their unique purpose in creating the perfect canvas for long-lasting makeup. Toners help restore your skin's pH, providing an initial layer of hydration.
On the other hand, serums pack active ingredients that address redness, dullness, and blemishes, prepping your skin for a radiant makeup base. 
Some serums can also help reduce the appearance of pores and control oils. So, pick one that's right for your skin type. 
Moisturize Adequately
Moisturizing is critical before applying the foundation. Doing so helps you apply your concealer and foundation more seamlessly, which in turn helps with the longevity of your makeup, adding a natural radiance underneath. 
However, it is also essential to find the right one for your particular skin type. 
For instance, if you have oily skin, it's good to use an oil-free, matte, or water-based moisturizer. And if you have dry skin, using a nourishing and hydrating moisturizer may help.
Apply Primer
Primer allows smoother skin and extends the longevity of your bronzer, blush, foundation, and other cosmetic products.
However, it is essential to find a primer formulated for your specific skin concerns and type, and continually using it is a must.
For example, you can use an oil-infused primer stick  to set a radiant foundation and ensure smooth makeup applications. Our primer stick is lightweight, made with cucumber extract, green tea, and botanical oils for hydration that helps blur pores, evens out skin tone, and minimizes redness. 
It also has coconut oils and Jojoba for that vital dose of hydration for skin that feels and looks good all day. Moreover, the vegan formula provides a long-lasting and smooth foundation application and overall makeup look.
Spritz On Facial Spray
It's time to lock your look in place with a setting spray. A few spritzes of Ginger Mandarin Facial Spray do the job well, giving you a radiant finish.
Ginger Mandarin Facial Spray helps you prepare your face and sets your makeup while refreshing your look throughout the day. 
Moreover, you can also use this vegan Facial Spray after workouts to replenish and revive your skin. This mist is infused with natural constituents like hibiscus and ginger that help you restore a healthy glow to your skin.
As a result, it also helps with makeup longevity and provides a more natural look.
Wrapping Up
When you focus on prepping your skin before applying makeup, it stays on throughout the day, and you will notice that you use the bare minimum of products. It will make you feel a lot more confident in your skin. 
Taking care of your skin makes you glow from the inside out as it's the love and patience you have invested in your skin.
Irrespective of the number of steps involved in the skin prep regimen, the key is how consistent you are with it. First, and most importantly, it is pivotal to refrain from using makeup products that don't fully absorb into the skin. Be patient. Flawless makeup and skin take time.