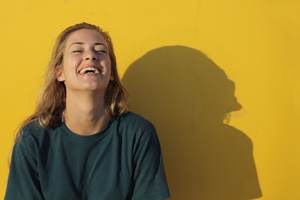 How to Take Care of Your Lips This Spring
Springtime is finally here! During the colder seasons, you probably had extra lip care products to help you maintain hydrated and soft lips. 
However, don't let the warmer weather fool you! You'll most likely start spending more time outdoors, and in the sun. This extra exposure to the sun can leave your lips dried and chapped, so you'll still need a lip care routine to keep your lips looking their best. 
Here are some tips to prepare:
Always hydrate!
Hydrate your body from the inside out. When you drink enough water throughout the day, your skin and lips will thrive, especially during the spring and summer seasons. 
Try to drink at least 10 cups of water a day. We know it may sound like a lot, but if you make it part of your daily routine, it will be easy. Set a timer on your phone or add a reminder on your computer, and start getting the hydration your lips deserve. 
Never forget to exfoliate
You may exfoliate your skin, but are you giving your lips that same kind of attention? A trusted lip scrub can help you scrub the dead skin cells off your lips and leave you with softer, supple lips. 
Our Strawberry Lip Scrub is infused with natural sugars to help gently buff away dry skin and leave your lips with a smooth, flawless complexion. We recommend using a lip scrub regularly to get smoother, softer lips all springtime long. 
Buy our Strawberry Lip Scrub on Amazon!
Have a go-to lip balm
If you're going to be out in the sun more during the warmer seasons, you'll want to have a good lip balm to help you lock in moisture all day long. You may even want to look for a lip balm with SPF to protect your lips from the sun. 
Our Lip Butter is formulated with honey, aloe vera, and vitamin E to smooth your lips and provide your lips with the much-needed nutrients. Leave this lip butter on overnight or while you're sitting at a desk during work.
Play with a lip mask
If you're someone who suffers from chapped or dry lips during the warmer seasons, you may want to opt for a lip mask. These are great to wear at night or during the day and will give you an extra boost of hydration. 
Our Wonderful Lip Mask takes lip hydration to a whole new level. Afterward, when you wash your face or apply some lip gloss, you'll be left with smooth and plump lips.
Buy our Wonderful Lip Mask on Amazon!
Play with plumpers
If you've never played with lip plumpers before, you're in for a treat. These products temporarily plump your lips to give you that pout that pops. 
Our Clear Lip Plumper has Vitamin E and Jojoba oil. Vitamin E contains antioxidants that protect you from free radicals, revive dryness, and promote cell regeneration.
Buy our Clear Lip Plumper on Amazon!
Have fun with Spring colors
Once you've achieved the softest springtime lips, it's time to flaunt them! It's time to retire the bold reds of winter and look for vibrant new lip colors. We recommend opting for a light pink, berry, or coral color.
Our Cashmere Matte Liquid Lip is a great place to start. It has a gorgeous, matte formula and vibrant color that is subtle yet playful. 
Buy our Cashmere Matte Liquid Lip on Amazon!
Switch from lipsticks to lip gloss
Who doesn't love the soft and dewy look during the spring? I know we do! Retiring your winter lipsticks for a lip gloss is at the top of our to-do list. Lip gloss is a springtime must-have that will help you achieve a runway quality shine.
If you love the gloss look but still want some color, try our High Roller Lip Gloss. It has a non-sticky formula and has ingredients like Vitamin E and Jojoba Oil.
Buy our High Roller Lip Gloss on Amazon!
Never forget: your lips deserve attention, no matter the season. As you adjust your skincare routine for the warmer months and look for more springtime beauty products, always incorporate lip care, too!