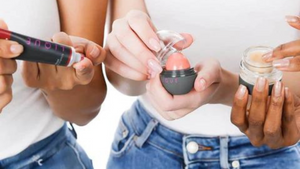 Lique's Top Products of 2023 (So Far)
Step into the world of Lique Cosmetics, where beauty meets innovation. As we reach the midway point of the year, it's time to celebrate the remarkable products that have captured the hearts of beauty enthusiasts everywhere. In this blog post, we'll unveil Lique's top products of 2023 (so far) and introduce you to the transformative power of their Liquid Matte Liquid Lipstick, Hydrating Lip Balm, Lip Gloss, and Moisturizing Cream Lipstick.
Lique Liquid Matte Liquid Lipstick:
When it comes to achieving a flawless pout, Lique Liquid Matte Liquid Lipstick reigns supreme. This remarkable product boasts a velvety texture and an enduring formula that stays put throughout the day. With a vast array of captivating shades to choose from, ranging from soft nudes to bold reds, Lique's Liquid Matte Liquid Lipstick guarantees a pigmented finish that will turn heads wherever you go.
Nourish your lips with the indulgent Lique Hydrating Lip Balm. Formulated with a blend of hydrating ingredients, this lip balm keeps your lips soft, supple, and moisturized. The lightweight formula glides on effortlessly, providing an instant burst of hydration. Whether used alone or as a base for other lip products, this lip balm is a go-to essential for maintaining luscious lips.
Add a touch of shine and dimension to your lips with the Lique Lip Gloss. This high-gloss formula provides a lustrous finish that enhances your natural beauty. With a non-sticky texture and an array of beautiful shades, Lique's Lip Gloss is perfect for both day and night looks. Wear it alone for a subtle, dewy effect or layer it over your favorite lipstick for an amplified shine.
Lique Moisturizing Cream Lipstick:
Indulge your lips in luxurious moisture with the Lique Moisturizing Cream Lipstick. Enriched with nourishing ingredients, this lipstick glides on smoothly, delivering intense hydration and vibrant color. The creamy formula ensures a comfortable wear, while the wide range of shades allows you to explore various looks and moods. From timeless neutrals to statement-making hues, Lique's Moisturizing Cream Lipstick has it all.
Don't Miss Out on Exclusive Deals During Amazon Prime Day:
Make a note on your calendar, beauty enthusiasts! Amazon Prime Day is just around the corner, spanning from July 11th to July 12th. This highly anticipated event offers unparalleled deals and discounts on a wide selection of products, including Lique Cosmetics.
During Amazon Prime Day, make sure to visit Lique's official store on Amazon to discover incredible discounts on their top-rated products. From the Liquid Matte Liquid Lipstick to the Hydrating Lip Balm, Lip Gloss, and Moisturizing Cream Lipstick, you'll find a plethora of beauty essentials to elevate your makeup collection.
Conclusion:
Lique Cosmetics has truly captured the essence of beauty in 2023 with their exceptional lineup of products. From the long-lasting Liquid Matte Liquid Lipstick to the hydrating Hydrating Lip Balm, the dazzling Lip Gloss, and the moisturizing Moisturizing Cream Lipstick, Lique offers an impressive range of options to suit every beauty lover's preferences.
Embrace the transformative power of Lique's top products, and don't forget to take advantage of the exciting deals and discounts available during Amazon Prime Day. It's the perfect opportunity to indulge in these beauty essentials and elevate your makeup game to new heights.
Experience the transformative power of makeup with Lique and discover the natural beauty that lies within your lips.