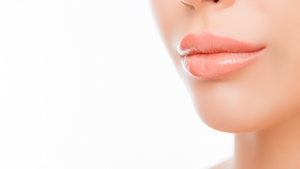 Perfectly Plumped: Tips for Achieving Fuller Lips without Injections
Full, plump lips have become a highly sought-after beauty trend in recent years. While lip injections are a popular option, not everyone is comfortable with or ready to commit to such procedures. The good news is that you can achieve the illusion of fuller lips without injections, using a few simple tricks and high-quality lip products. In this blog post, we'll explore some effective tips for achieving the perfect pout, with a focus on products from Lique Cosmetics.
Exfoliate and Moisturize:
Before you start working on achieving fuller lips, it's crucial to prepare them properly. Begin by gently exfoliating your lips to remove any dead skin cells and create a smooth canvas. You can use a homemade scrub made of sugar and coconut oil or buy a sugar lip scrub for gentle exfoliation.
After exfoliation, don't forget to moisturize your lips. Hydration is key to keeping your lips plump and healthy-looking. Lique's Lip Butter is a fantastic product to nourish and moisturize your lips, leaving them soft and supple.
Embrace Lip Primers:
A lip primer is an excellent tool for creating the illusion of fuller lips. These products work by filling in fine lines and providing a smooth base for your lipstick. Lique's Hydrating Lip Balm helps extend the wear of your lipstick while hydrating the lips.
The Power of Lip Liner:
Lip liners are a game-changer when it comes to achieving fuller lips. Choose a shade that matches your natural lip color or your chosen lipstick shade. Start by slightly overlining your lips, focusing on the cupid's bow and the lower center of your bottom lip.
Opt for a Glossy Finish:
A glossy finish can instantly make your lips appear fuller and more luscious. Reach for a lip gloss with light-reflecting properties to create the illusion of plumpness. Lique's Lip Gloss provides a high-shine finish while hydrating the lips, making them appear fuller and more alluring. Take it up a notch with a plumping gloss, like the Shimmer Lip Plumper. This will give you a fresh plumping effect, without the needles!
Choose the Right Lipstick:
When it comes to lipstick, certain shades and finishes can help create the illusion of fuller lips. Opt for light to medium shades like pinks, nudes, or peaches, as these colors tend to make lips appear larger. Lique's Moisturizing Cream Lipstick range offers a variety of shades with a creamy, hydrating formula that enhances the appearance of fuller lips.
Highlight the Cupid's Bow:
Highlighting the cupid's bow is a simple yet effective technique to enhance the shape and fullness of your lips. Apply a small amount of highlighter , like the Lique Active Highlighter Duo, or a shimmery eyeshadow to the center of your cupid's bow to accentuate the curve. This trick adds dimension and draws attention to the center of your lips, giving the appearance of plumpness.
Conclusion:
Achieving fuller lips without injections is entirely possible with the right products and techniques. By exfoliating, moisturizing, using lip primers, lip liners, and choosing the right lipsticks and glosses, you can achieve the perfect pout you desire. Lique Cosmetics offers a range of high-quality products, such as lip scrubs, lip masks, lip primers, lip liners, lip glosses, and lipsticks, that can help you achieve fuller lips naturally. Embrace these tips and products, and get ready to flaunt your perfectly plumped lips with confidence and style.
Experience the transformative power of makeup with Lique and
discover the natural beauty
that lies within your lips.