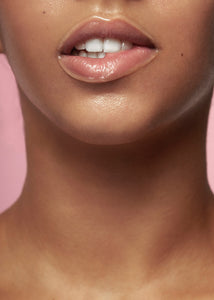 Pucker Up For Lips Appreciation Day 2021
Girl, your lips are gorgeous—so go ahead and celebrate your pout this Lip Appreciation Day. March 16 marks the ONLY self-care holiday of the year, so stock up on your favorite lip care products and treat yourself! Need some celebration inspiration? Keep reading for fun ideas to enjoy Lips Appreciation Day 2021. 
Try a new shade of lipstick or lip gloss 
The most satisfying makeup splurge is nourishing, all-natural lip care that looks gorgeous. Take advantage of Lips Appreciation Day to try out a new shade of lipstick you've been eyeing—and protect your lip health. 
If you've been wearing the same old shade of lipstick with the logic that you rarely go out, kick the 'Deja Vu'—try a more daring shade of purple. Dress your lips up with a 'Dreamy,' rosy shade of pink. The bottom line: no lip color is off limits on Lips Appreciation Day. 
Make peace with your smile 
The pandemic hasn't made it easy for most of us to feel glamorous. Feeling good about ourselves can be tough when our typical beauty routines have changed. If you're a little too picky about your pout, take Lips Appreciation Day to compliment your smile. 
(Fun fact: the lips have a powerful impact on the mind. Making yourself grin on a bad day is an instant mood boost! Your smile is perfect, and don't you forget it.) 
Moisturize your lips with jojoba oil 
Jojoba oil creates a protective barrier against dry, winter weather and excessive heat. In case you haven't heard about the amazing benefits of jojoba oil-based beauty products: 
-It's rich in vitamin E, which soothes sensitive, sunburnt lips 
-It closely mimics sebum, making it non-comedogenic (it won't cause pimples around your lips) 
-It soothes and repairs dry, cracked lips without the messiness 
The bottom line: your lip health matters, so don't wait until you're dealing with painful cracking and flakiness to regularly hydrate. Make a promise to pamper your pout on March 16—and every day afterward. 
Butter up your pout 
Enjoy some butter, guilt-free—for your lips, that is. Luxurious lip butter is the ultimate shot of creamy hydration for your smile. You can apply a few layers of Lique Lip Butter to heal dryness or prep your pout for your favorite lip color. Aloe Vera heals chapped, irritated skin, and honey gives your lips a soft, healthy glow. 
Give your lips the spa treatment 
The struggle for self-care in the pandemic has been real. Lip Appreciation Day is the perfect time to give your lips a 5-star spa treatment! Pampering your lips to the max can remove dead skin and create an illusion of fullness. 
If you've never done an at-home spa treatment for your lips or skin, we broke it down into # easy steps: 
Items you'll need: 
Lique Lip Mask 
Lique Original Lip Scrub (optional) 
Lique Lip Balm 
1 towel 
1 gentle textured washcloth or child's toothbrush 
3-4 drops of your favorite skin-safe body oil (optional) 
Rinse your lips with warm water. If you have excessive dead skin and dryness, hold a warm, wet washcloth against your lips for up to 60 seconds or until the washcloth cools. 

If your lips need a reset, take a quarter sized amount (or larger) of your Lique Original Lip Scrub and gently spread it across your pout for up to two minutes. Rinse and pat dry. 

Mix your favorite body-safe oil, such as Grapeseed oil (optional) with your Lique Lip Mask. To encourage blood flow and fullness, gently massage on the Lip Mask with your index fingers for several minutes. Wipe off the excess product. 

Finally, apply a few layers of your favorite Lique Lip Balm. 
Treat yourself to a lip travel kit 
Whether you're scrambling out the door every other morning or a frequent flyer, it's easy to neglect your lips on the go. Take care of your lips wherever you are with a lip care bundle tailored to fit your lip care needs.
The lips are such a huge part of how we express ourselves. Beautifying your smile is an instant confidence booster! We hope these tips help you show your pout some TLC this Lips Appreciation Day.