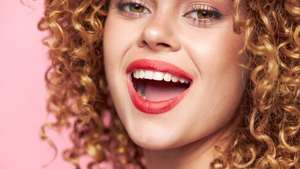 Summer Lip Vibes: Discover the Hottest Lip Colors for the Sunny Season
Summer is here, and it's time to switch up your makeup game to match the vibrant and sunny vibes. One of the easiest and most fun ways to update your look is by experimenting with lip colors that scream summer! Whether you're heading to the beach, attending a pool party, or enjoying a backyard barbecue, Lique Cosmetics has got you covered with an array of hot lip colors perfect for the season. In this blog post, we'll explore the trendiest lip shades that will elevate your summer style and keep you feeling fabulous all season long.
Coral Crush: The Quintessential Summer Hue
Nothing says summer quite like coral lips. This stunning shade strikes the perfect balance between orange and pink, adding a pop of freshness to your overall look. We recommend the Chatter Box Matte Liquid Lipstick to get the perfect coral shade on any skintone!
Electric Orange: Make a Bold Statement
For those who dare to stand out, electric orange is the way to go. This bold and vibrant lip color exudes confidence and radiates energy, making it an excellent choice for summer festivities. Try the Scandal Matte Liquid Lipstick for an orange tint that will make you stand out this summer!
Flirty Fuchsia: Embrace Your Playful Side
Summer is the perfect time to embrace your playful side, and what better way to do it than with flirty fuchsia lips? This cheerful and vivacious shade instantly brightens your face and adds a touch of femininity to any look. We recommend the Potion Moisturizing Cream Lipstick for the perfect vibrant fuschia shade.
Ravishing Red: A Classic Summer Staple
Red lips are a timeless classic that never goes out of style. This summer, opt for brighter and more vibrant reds to match the season's energy. The Daring Moisturizing Cream Lipstick is what you need this summer to achieve a bright classic red!
Mellow Nude: Embrace Effortless Chic
For a more laid-back and effortless summer look, mellow nude lips are the way to go. Nude shades complement any outfit and suit any occasion, from a casual day at the beach to an outdoor brunch with friends. We suggest the Saddle Matte Liquid Lipstick to provide a perfect nude for any skin tone!
Popsicle Pink: Sweet and Summery
Capture the essence of summer with popsicle pink lips. This delightful shade resembles the sweet and refreshing colors of your favorite summer treat. Whether you're having a picnic or attending a music festival, try the Kitten Moisturizing Cream Lipstick, you wont regret it!
Conclusion
Summer is the season of fun, freedom, and self-expression, and what better way to showcase your vibrant personality than through trendy lip colors? Lique Cosmetics offers a wide range of hot lip shades that cater to every mood and occasion. Whether you want to make a bold statement with electric orange or embrace an effortless chic with mellow nude, Lique has the perfect lip color to elevate your summer style.
Indulge in the beauty of summer with Lique's high-quality lip products, designed to keep your lips hydrated and vibrant all season long. So, go ahead and experiment with the hottest lip vibes of the sunny season. Embrace the fun, embrace the sun, and let your lips do the talking with Lique Cosmetics!